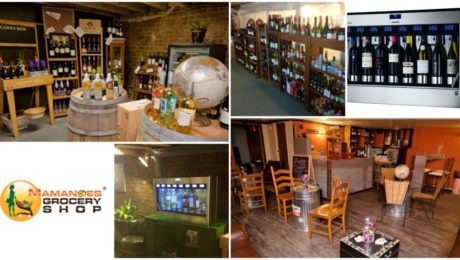 Mamanoes Grocery shop is an enjoyable flowered convenient store located downtown Birmingham, AL.
This casual shop is open from Monday to Saturday (9am to 10pm) and provide consumers with clean, safe, customer friendly food shops offering a variety of staple and pleasure products desired for day to day use.
In July 14′, Antonio Boyd, the owner, open at the same location, the first wine shop in Birmingham, AL. He aims to deliver a great wine experience to all guests who stop by the store. Enomatic installed 1 Enoline Elite 8-bottle dual temperature to preserve his reds and whites up to 30-days.
Stop by the Mamanoes wine shop and enjoy a fresh glass of wine poured from the Enomatic wine dispenser ! 🙂
---
"Mamanoes strives to be on the cutting edge of its crafts. Innovation is a priority in our model. Being able to offer great wine is one thing, but the art of self-serving is another. Having the Enomatic wine system is a game changer for the shop and we think the city that will play a direct role in Mamanoes being that must visit destination spot in Birmingham, Alabama. We don't wait for things to happen, we make them happen. If you're in the city come by the "M" we welcome you"
Antonio Boyd – Managing Member, Mamanoes Grocery Shop
 Contact :
Mamanoes Wine shop
2301B 2nd Ave N
Birmingham | Alabama |35203
---
See more pictures :